Ottman's Fir Farm
CUT YOUR OWN & PRECUT CHRISTMAS TREES
Fish Creek . Door County . WI
9248 County Trunk A Fish Creek, WI 54212
---
Hours
Open November 20th through December 12th
Saturday - Sunday 10 am to 4 pm
Contact Us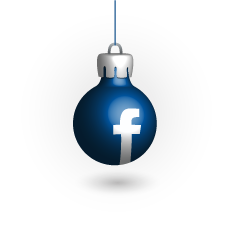 Trees
Fraser Fir
---
Dark green in color and pleasant fresh-cut aroma, the fraser fir has strong branches and soft needles that don't shed. The fraser fir is ideal for indoor wreaths.
---
Douglas Fir
Big trees with lots of branches. Soft needles with a blue green to dark green in color. This is a fragrant tree which has been a favorite in the past generations.
---
Spruce
Strong branches that are excellent for holding ornaments, with needles that protrude from all sides of the twigs.
---
Scotch Pine
Bushy, full tree with stiff needles. Sturdy tree but just a little bit pokey!
---
White Fir
Otherwise called Concolor, smells of citrus, and has a blue grey color. This tree has soft needles but is stiff and strong
---
Canaan Fir
Similar to fraser, with dark bluish green needles with good needle retention. These trees also give of a great aroma.
---
General Information
Door County Christmas trees. The cut-your-own sales begin each year the weekend before Thanksgiving. The farm is open every weekend starting the weekend before Thanksgiving through Christmas, including the day after Thanksgiving Day. The Ottman Fir Farm is open for business on these days from 10 am until 4 pm. Trees available are Douglas Fir, Fraiser fir, canan fir, White fir, white pine, scotch pine and spruce. Trees are priced by type of tree not size. We have trees as large as 15 to 16 foot tall. Saws are provided. Baling is available but larger trees cannot be baled. Warm yourself by our fire with some free Hot Chocolate or Cider. Delcious cookies and candy canes are also provided as a small snack for you and the children! Don't forget to get your photo op in our Christmas sleigh and with Father Christmas!
About Us
A rich family tradition since 1946, Ottman's Fir Farm is part of the Ohnesorge land plot in Fish Creek Wisconsin. Herb Ottman and his father started by selling Christmas Trees on a retail lot in Milwaukee. Herb had been a painting contractor and since the christmas season was slow, he supplemented the income with Christmas trees. He and his wife Dorothy (nee Ohnesorge) began planting trees in 1964. After 50 years in Christmas tree retail he turned the farm into the Cut-Your-Own that is today. Today Herb and Dorothy's children now run the farm. During the winter season you will find Leslie, Herb and Dorothy's daughter, and her husband Marc Schmidt there during your visit.
Other Ottman Lots and Farms
First Choice Tree Care run by Ken and Debbie Ottman is a lot located in Pewaukee WI 1463 Capitol Drive and the WhiteFish Bay WI lot at 6000 N. Port Washington Rd.
Ottman's Family Christmas Trees run by Steve and Sue Ottman is a cut your own located in Belleville WI at 759 Primrose Center Rd.
---
Taking care of your tree!
---
Make sure the tree is fresh cut
It is very important to remember that tree's need water in order to retain their needles for as long as possible. To do this, make sure the tree is freshly cut before putting it in the water. If you can't cut it freshly at your home, make sure the tree has a fresh cut before leaving the farm or lot and get it home as quickly as possible and in water! If tree's are pre-cut it is always a good idea to ask the seller where they were cut from and when the tree was cut in order to get the freshest tree. Buying tree's from small farmers helps ensure that your tree is fresh and will last as long as possible!
Purchase a good tree stand
Since you will most likely be putting a tree up year after year, a good tree stand is a great investment! A nice stand that saves you headaches and holds a lot of water is ideal!
Remember to give your tree water!
Making sure the tree has water at all times will help retain the fresh look and smell. Don't let the water in your stand go dry otherwise the trunk will reseal and prevent the tree from absobing any more water.
---
Links
http://www.americantowns.com/wi/fishcreek/organization/ottmans-fir-farm
https://doorcountypulse.com/ottman-fir-farm/
---